About The Paladin Group
The Paladin Group LLC is a market leading legal recruiting and consulting firm in Northern California focused on serving the needs of high caliber legal professionals, premiere law firms and corporate legal departments from coast-to-coast. We have decades of experience in individual, practice group and merger and acquisition level engagements. At Paladin, we understand that the best legal organizations, be they an Am Law 50 or a local boutique, are those that develop and utilize the talents of each and every legal professional on the team working together to achieve a well-developed and articulated strategic plan. As a trusted advisor working closely with both individual candidates and client firms, we ensure that our placements are an ideal fit from a cultural, work ethic and business model standpoint. That means that we take the time to fully understand the professional advancement objectives of our candidate clients and the long-term strategic growth objectives of our law firm and corporate clients. Our goal is to add value to our clients through each and every transaction.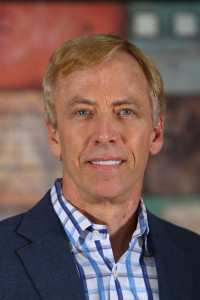 M. Taylor Florence, Esq.
Mr. Florence is a Principal and the Director of Strategic Growth at The Paladin Group. He has a deep understanding of the market forces effecting all aspects of the legal industry, especially those affecting a firm's most valuable asset: its people. As a practicing lawyer for 30 years and a key law firm leader in regional, national and international law firms, Mr. Florence has over two decades of experience in talent acquisition, retention and development. He has directly managed the recruitment and integration of key partners and practice groups as well as the successful merger and acquisition of law firms. Mr. Florence served in executive leadership positions in both regional and international Am Law 100 firms where he focused on strategic planning, practice diversification, and expansion. His legal career centered on complex commercial litigation including securities fraud, consumer finance, class actions, intellectual property, fiduciary liability and environmental litigation.
Mr. Florence's insider's perspective on the law practice, his easy-going professionalism and his network of relationships with law firm leaders around the country allows him to provide unique guidance to our individual clients and ensures efficient and effective placement for attorneys looking to advance their careers by taking their practices to the next level.
Mr. Florence consults with and conducts top-caliber searches for small, midsized and large international law firms and legal departments across the country including: Arizona, California, Colorado, Florida, Georgia, Idaho, Illinois, Louisiana, Massachusetts, Nevada, New Jersey, New York, Ohio, Oregon, Texas, Utah, Virginia, Washington and Washington, D.C. His intimate knowledge of the industry, law firm economics and substantive fields of law ensures that Mr. Florence's candidate, practice group and M/A placements are accretive and further his client's strategic growth objectives.
Mr. Florence can be reached directly by phone at (916) 358-9753 or email at Taylor@paladin180.com.
Wayne W. Russell
Mr. Russell is the Founding Principal and the Director of Recruiting at the Paladin Group. Mr. Russell established The Paladin Group LLC in 2009 and he brings unequaled experience to his clients and candidates. He understands the importance of the" right" cultural fit and takes great pride in the longevity of the tenure of the candidates he has placed with his client firms. Over a 35 year career as a business and talent acquisition professional, Mr. Russell has been involved in all aspects of the recruiting process. He has been a hiring manager seeking candidates for key roles, a candidate recruited for lucrative positions, an internal recruiting manager working for a Fortune 50 corporation and an executive recruiter working on behalf of client companies seeking qualified professionals and candidates seeking better opportunities. Mr. Russell greatly enjoys working with lawyers and law firms and focused solely on legal recruiting in 2009 after a half-decade recruiting on behalf of AEC firms.
Mr. Russell's considerable experience includes 15 years as an Employment Manager, Recruiting Manager and Operations Manager with United Parcel Service, 13 years as a Sales Leader and Sales Director for organizations in personal services, advertising, and publishing.   Mr. Russell is active in the non-profit community of Sacramento and Placer County, CA and has served in an advisory capacity for many area chambers of commerce and not for profit organizations.
Mr. Russell can be reached directly by phone at (916) 872-8596 or email at Wayne@paladin180.com.